THE COMMUNITY
Decal social responsibility is strongly engraved in our actions and behaviours based on our strong sense of committment to sustainability and community welfare.
Investments made in the nations where Decal operates are carefully aligned with and show deference to the local culture and society.
These investments are executed through comprehensive programs that encompassvarious initiatives such as generating new employment opportunities, constructing state-of-the-art infrastructure and facilitiesand supporting charitable endeavors.
In Italy Decal sponsors several associations and charity organizations operating in different no-profit fields. Among others Decal confirmed its support for FAI, a no-profit national foundation with the aim of protecting and enhancing Italy's historical, artistic and landscape  heritage, Ponchielli Theatre, based in Cremona to promote and support art and  a.s.d. Magico Basket promoting sport between people with disabilities.
Decal España, in line with its commitment in social responsibility, collaborates with companies and Foundations supporting people with disease and labour integration of people with disabilities. Among these are Fundacion hermanos obreros de Maria, Aspromin (Asociación Protectora de Personas con Discapacidad Intelectual) in Huelva, Icaria and SJD Pediatric Cancer Center Barcelona.
Additionally, it succeded with great satisfaction to match company needs and active social contribution, entrusting the guarding and surveillance service at the Barcelona Terminal to people with disabilities, belonging to GRUPO SIFU.
For DECAL is a great satisfaction to be able to match company needs and active social contribution.
Decal Panama  kept on supporting (since year 2.000) "Orfelinato San José de Malambo" donating, during 2019,  an industrial refrigerator for the kids kitchen, air conditioned units for the activity room as well as computers for the class and for administrative office.
Recently Decal Brasil financed the following Institute for the Children Care in Rio de Janeiro: Grupo Comunitario Creche Escola Tia Maura and continued to support "Era uma Veza" project aimed at bringing structural improvements in 4 different charity Institute in Pernambuco.
In Russia Decal continued supporting many sports and charity initiatives.
HUMAN RESOURCES
People are the essential resource for the growth of the Company. DECAL encourages the development of the abilities and commitment of its personnel.
DECAL invests in the professional abilities and specialisation of its personnel through a constant process of training, at the very beginning with a General Programme which introduces the employee to the company and to the terminal where he/she is to work and then through Advanced Functional Programmes related to their workplace.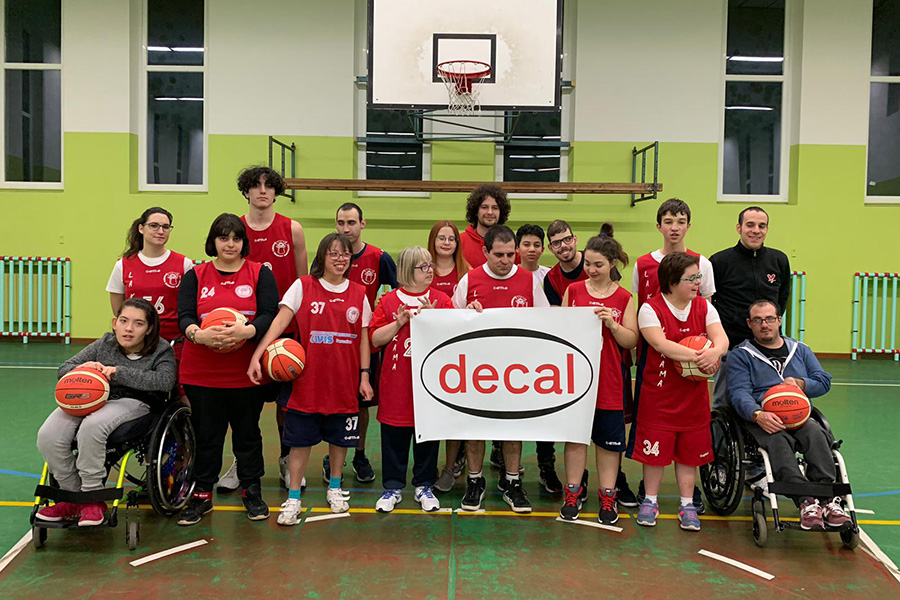 CODE OF CONDUCT

The Code of conduct groups together and defines the values and the principles that inspire and shape Decal's conduct in its relations with its stakeholders.
Decal's Code of Conduct sets out our expectations with regard not only to safety and the environment, but also to human rights, non-discrimination, fraud and corruption. The Code also includes provisions on anti-money laundering and compliance with international laws and regulations.
The Code of conduct applies to all the companies within Decal Group in Italy and abroad and, therefore, despite the cultural, social and economic differences in the countries where the Group operates, all the Employees of the Group are required to observe it.
Under no circumstances can the belief of acting to the advantage of Decal justify conduct that is contrary to these principles, to the ethical rules or to the procedures that govern all corporate activities.