Management of independent Terminals worldwide for the storage of oil, chemical and petrochemical products, vegetable oils and biofuels on behalf of third parties.
Countries
Italy, Spain, Panama, Russia, Brazil.
Total Capacity of the Terminals
1,965,000 m³
Personnel
387 employees worldwide
Turnover
322 million euro
Storage Throughput
10,038,318 tons
OUR
MISSION
Decal
is committed to developing top quality services to ensure a sustainable future for its Employees and Customers, Authorities and Society. To this end, this commitment is explicitly enshrined in our different management system documents, our Quality, Health and Safety, Environmental Conservation and Sustainability policies, and our Crime Prevention and Control Model, which is underpinned by the Code of Ethics.
---
Goals
Constantly on the move to:

improve our market position with a long term vision
provide ever higher quality services
expand the range of services provided to customers and introduce new services
meet the increasingly strict environmental protection and safety rules
Values
Our mission is formalised in action as commitment to Employees, Customers, Authorities and Society through the following values and patterns of behaviour:
Respect, honesty and transparency: towards people, towards our Code of Ethics as the framework for the development of our activity and towards the rules and regulations by which we are governed.

Standards and working conditions: compliance with working standards, rules and regulations is the basis of our Staff organization, and every year we assess skills and performance, applying highly objective and transparent criteria to encourage professional growth and appropriate remuneration policy.

Equal opportunities: the Company avoids all kinds of gender, age, race, religion, family situation or disability-based discrimination in addition to having established work-life balance policies for our Staff.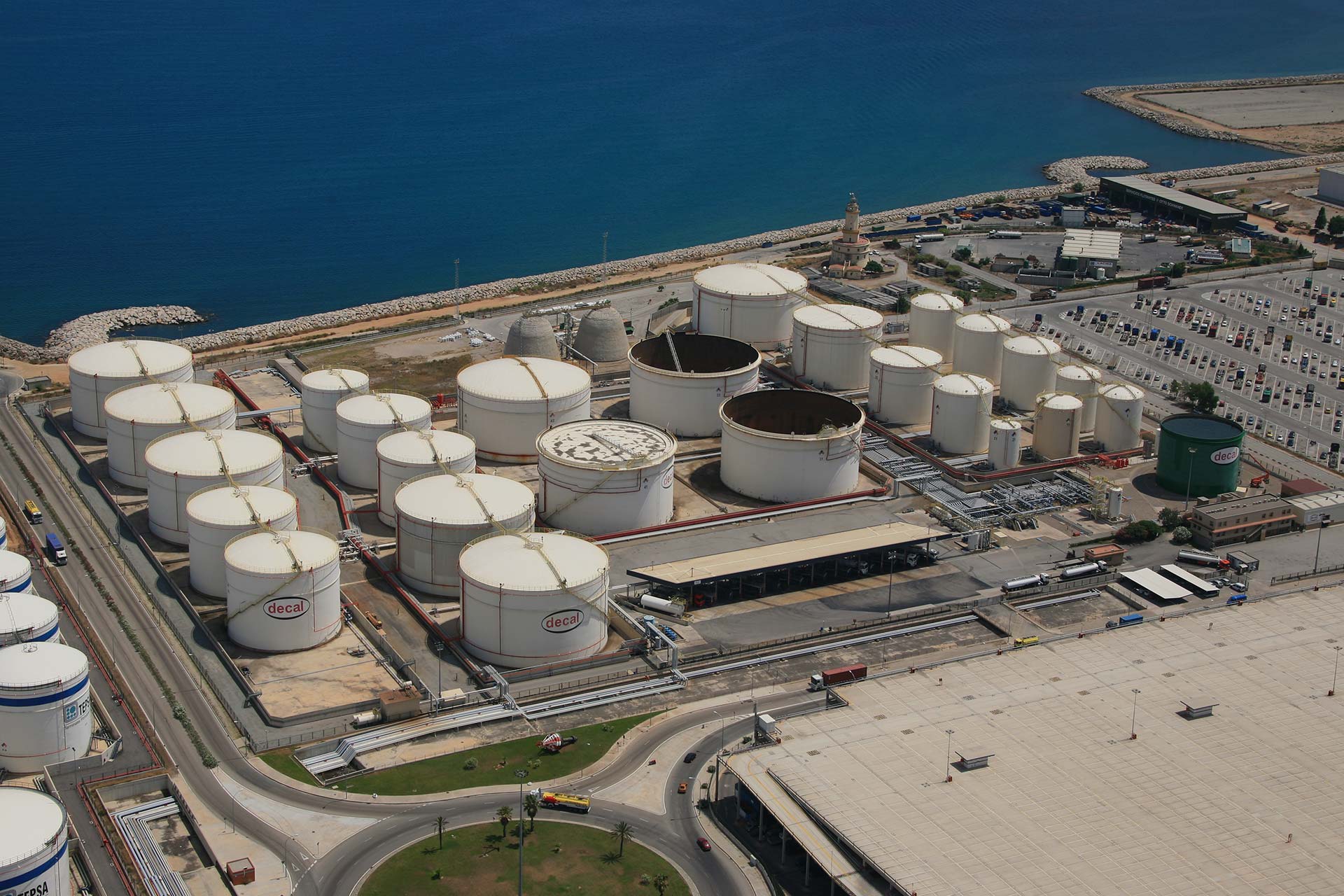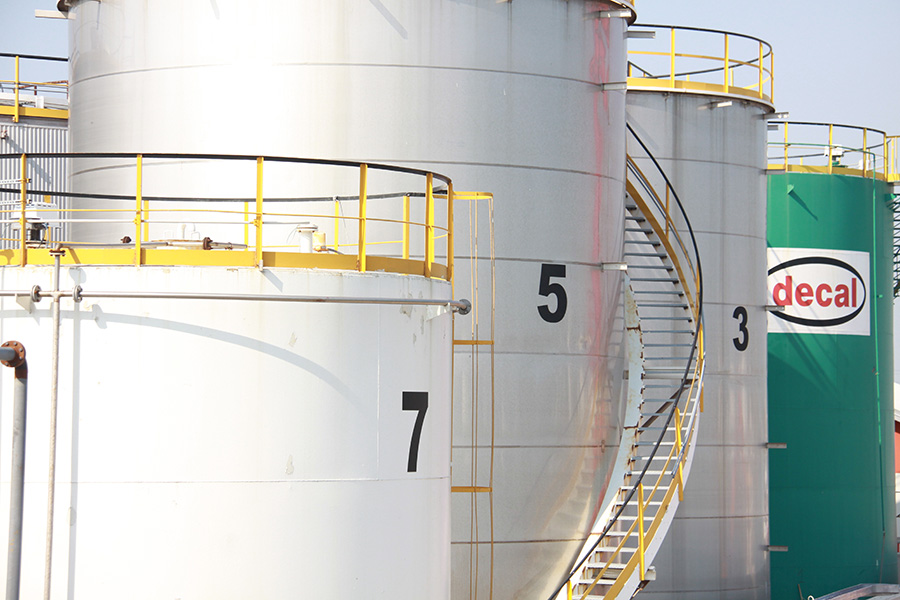 DECAL SPECIALIZES IN BUNKERING SERVICES.
DECAL PROVIDES PERSONALIZED SOLUTIONS FOR GLOBAL PARTNERS.
DECAL OFFERS STORAGE AND HANDLING SERVICES FOR OIL AND PETROCHEMICAL PRODUCTS.
DECAL GUARANTEES SAFETY AND CARE OF THE ENVIRONMENT.